If you have photos or any historical information, please contact:
Kimberly Benne-Gray
(405) 264-3685 cell phone
[email protected]
Click on each link below to read more about the Edmond Round Up Club!
Carl Benne Arena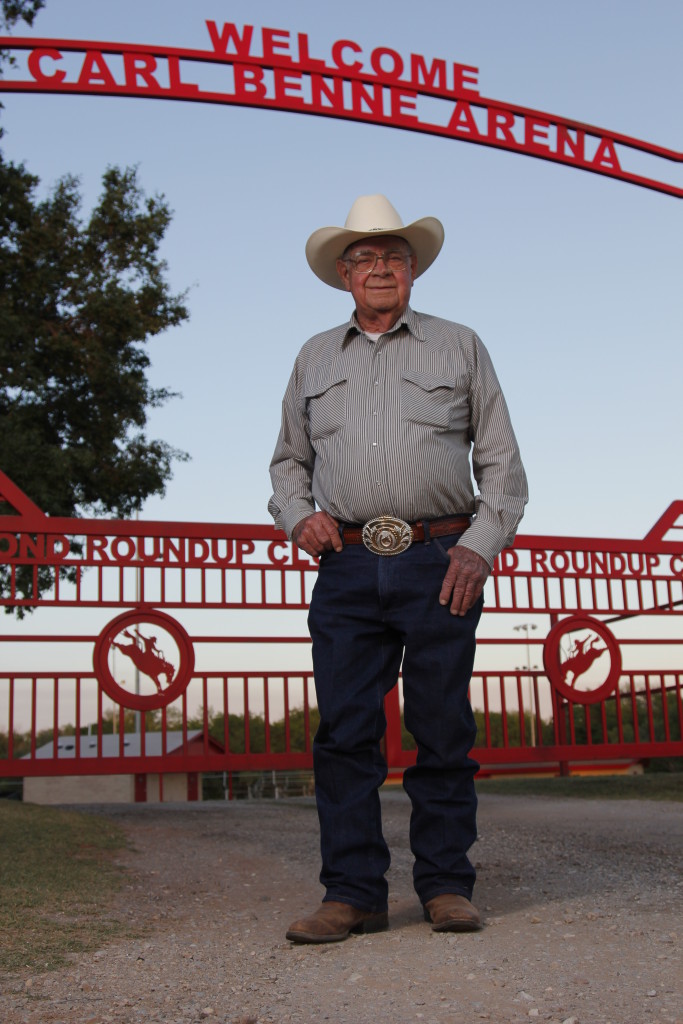 In 2003 the City of Edmond renamed the arena in honor of it's longest dedicated member, former President, Vice President, Chairman and Board Director Carl Benne.
Click on the links below to read about Carl Benne and the making of the arena gates.
News Articles / Publications
Throughout the years, the Edmond Round Up Club and the Edmond Jr. Rodeo has been featured in numerous news articles and publications. The link below lists by year different publications.
Edmond Round Up Club Publications
Edmond LibertyFest / Open Rodeo
The Edmond Open Rodeo started around 1969 and still continues each year. Below is a link that lists a collection of advertisements, pictures and programs collected from each year.
Edmond Rodeo History
Edmond Jr. Rodeo
The Edmond Jr. Rodeo started in 1995 and is still running today.
Click on on the Edmond Jr. Rodeo history page for a list of each year that could include pictures and results.
Edmond Round Up Club Royalty Alumni
We are very proud of all the current and former Royalty for the Edmond Round Up Club and on our Alumni page, we will continue to respectfully recognize them each year.
The page is currently still under construction, however please feel free to review what we have so far.