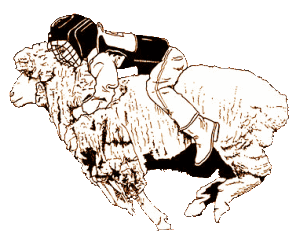 We are approaching that time again… it's time for the Edmond Jr. Rodeo season to begin!  Don't forget online pre-entries will open up this Friday night at midnight… the brand new entry forms are fantastic and much more user friendly.  You can find the entry forms under the Edmond Jr. Rodeo menu at the top.  Call in entries won't open until Monday from 6 pm to 9 pm and please remember not to call before 6 pm or after 9 pm.
Remember the EJR T-Shirts… well they are back this year and will be available for purchase the very rodeo weekend, so don't forget to stop and get one.  I will post pictures as soon as we have the T-Shirts in hand.
More exciting news for the 2016 rodeo season… we've added two new events:  Stick Horse Barrel Racing and Dummy Roping.
I look forward to seeing all those familiar faces at the first rodeo weekend.
* Kimberly