EDMOND ROUND UP CLUB
EDMOND JR. RODEO MEETING
Thursday, November 9th @ 7:00 pm
Edmond Community Center
28th East Main Street, room 222 (upstairs)
EDMOND JR. RODEO AWARDS BANQUET
Thursday, November 2, 2017 @ 6:00 pm
Edmond Community Center
** Tickets must be purchased in advance to enter the banquet, please visit our EJR AWARDS BANQUET PAGE for more details.
EDMOND ROUND UP CLUB JUNIOR TIMED EVENT RODEO & FAMILY FUN DAY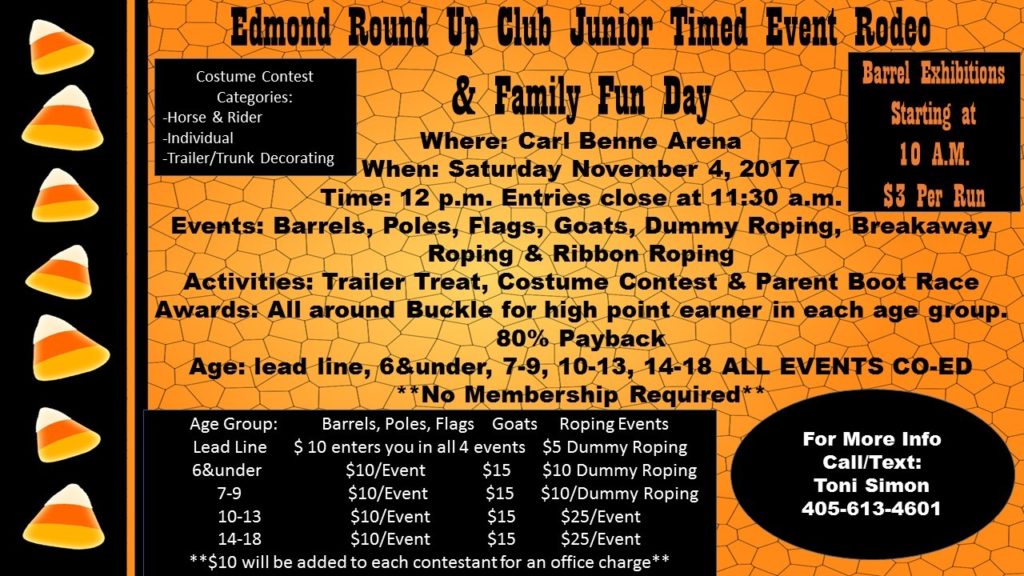 EDMOND JR. RODEO PICTURES
Photographer – Jordan Benson
Visit her website to view the photos taken at the Edmond Jr. Rodeo.
www.JordanBensonPhoto.com
Email jordanbensonphoto@gmail.com or write the photographer via her Facebook page for additional info.