Happy Independence Day from the Edmond Round Up Club and Edmond Jr. Rodeo!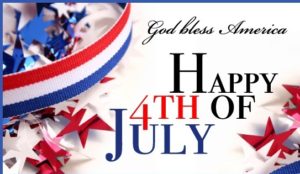 THE NEXT EDMOND JR. RODEO
Friday, July 8, 2016
Saturday, July 9, 2016
July 1st – online entries open
July 5th – call in entries open from 6-9 pm
July 5th – all pre-entries close at 9 pm
* NO CALL IN ENTRIES ON MONDAY THE 4th PLEASE!
EDMOND JR. RODEO YTD STANDINGS HAVE BEEN UPDATED AS OF THE 06/18/2016 RODEO, CLICK ON THE EDMOND JR. RODEO PAGE AND SCROLL DOWN TO THE YTD STANDINGS SECTION.
For questions, please email EdmondJrRodeo@hotmail.com
50th ANNIVERSARY T-SHIRTS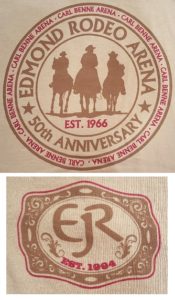 Don't forget to purchase your 50th Anniversary T-Shirt!
The 50th Anniversary T-Shirt can be worn in place of a long sleeve shirt for cowboy attire this season, however it must be a 50th Anniversary T-Shirt.
$10.00  5T
$15.00  S-XL
$17.00  2x
THE NEXT EDMOND ROUND UP CLUB / EDMOND JR. RODEO MEETING
Thursday, July 14th @ 7:00 PM
Edmond Community Center
28th East Main Street, room 222 (upstairs)
I wish everyone a very happy and safe 4th of July.
See you at the next rodeo!
– Kimberly